East Coast Migrant Head Start 2021 Season Welcome-B

ienvenido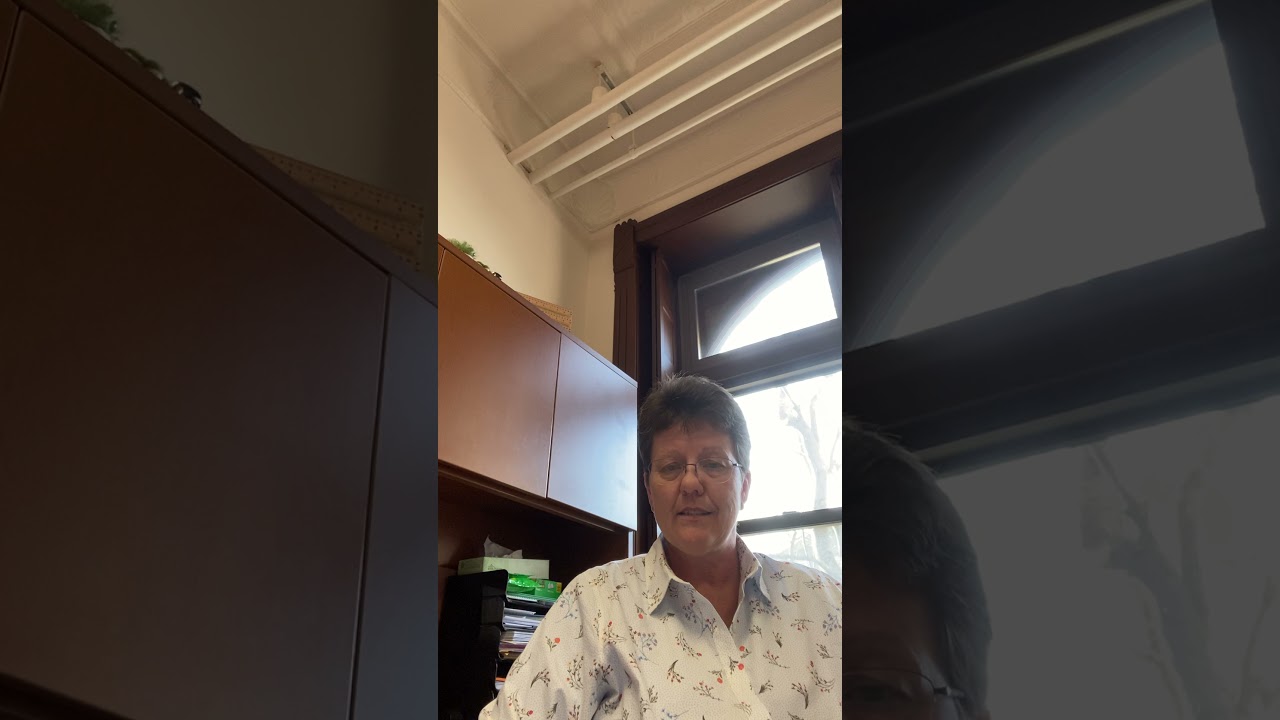 Video can't be displayed
This video is not available.
Welcome to East Coast Migrant Head Start 2021. My name is Sr. Katherine Horan, I am your Director at St. Benedict Center. I am very pleased and proud to work with all of you throughout this season. It is very exciting that we are able to be back at the Center to provide services both in person as well as remote.
St. Benedict Center will begin its 43rd year of programming. We welcome back many returning staff as well as a few new one. Your child's teachers are individuals who care about each child. They provide a quality learning environment that is safe, healthy, and friendly.
As we continuing to find new and exciting ways to connect with all of you during this time of COVID, we will be using our Website and Facebook page as one way to communicate important happenings, health and safety information and general classroom activity. Please check out our pages for special parent information, Center news and other information.
St. Benedict Center is one where we work in partnership with each family, provides bi-lingual early childhood education opportunities for a diverse population of families by nurturing the development of the whole child in a safe, secure and friendly educational environment to prepare them for success in school and in the future.
In this time of COVID we are still unable to accept visitors to our classroom or building, please stay in contact with your child's teacher and at any time feel free to contact us at the Center.
Bienvenidos a East Coast Migrant Head Start 2021. Mi nombre es Hermana Katherine Horan, soy su Directora en St. Benedict Center. Estoy muy contenta y orgullosa de trabajar con todos ustedes durante esta temporada. Es muy emocionante poder estar de regreso en el Centro para brindar servicios tanto en persona como en remoto.
St. Benedict Center comenzará su 43º año de programación. Damos la bienvenida a muchos miembros del personal que regresan, así como a algunos nuevos. Las maestras de su hijo/a son personas que se preocupan por cada niño. Proporcionan un ambiente de aprendizaje de calidad que es seguro, saludable y amigable.
A medida que continuamos encontrando formas nuevas y emocionantes de conectarnos con todos ustedes durante este tiempo de COVID, usaremos nuestro sitio web y nuestra página de Facebook como una forma de comunicar sucesos importantes, información de salud y seguridad y actividad general en el aula. Consulte nuestras páginas para obtener información especial para padres, noticias del Centro y otra información.
St. Benedict Center es uno en el que trabajamos en asociación con cada familia, brinda oportunidades de educación infantil bilingüe para una población diversa de familias al fomentar el desarrollo integral del niño en un entorno educativo seguro y amigable para prepararlos para éxito en la escuela y en el futuro.
En este tiempo de COVID todavía no podemos aceptar visitantes a nuestro salón de clases o edificio, por favor manténgase en contacto con el maestro de su hijo y en cualquier momento no dude en contactarnos en el Centro.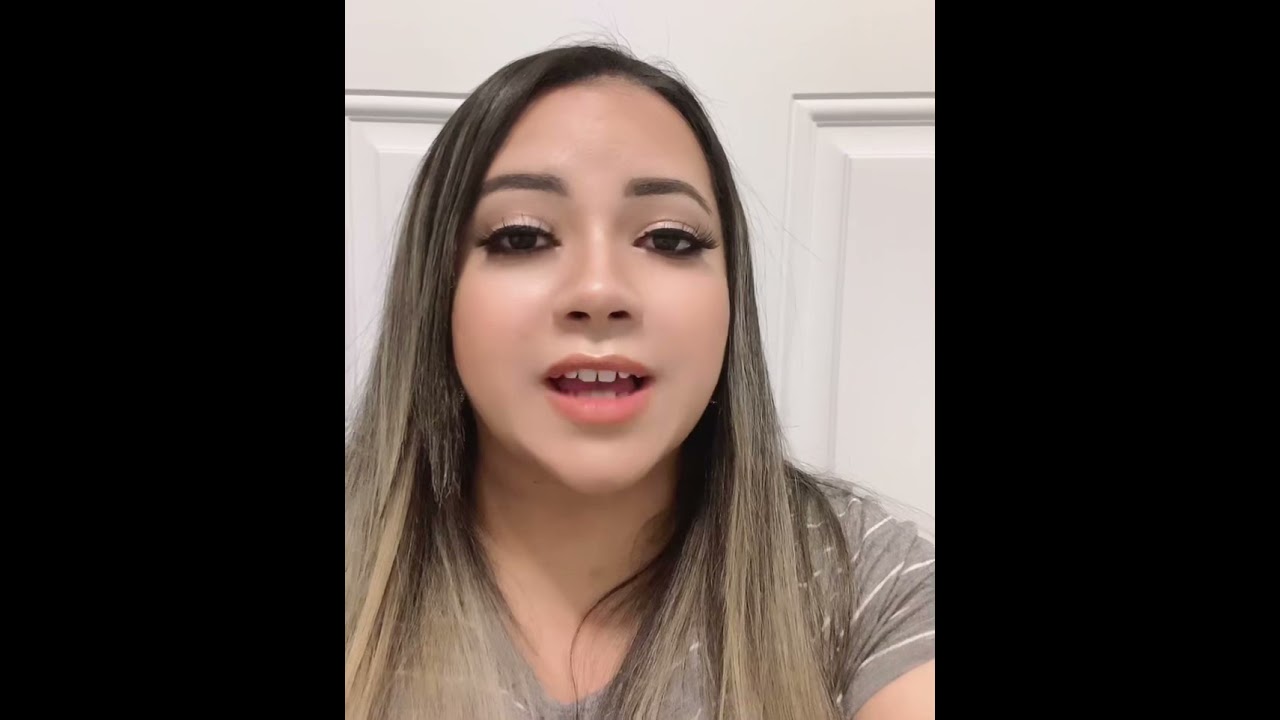 Video can't be displayed
This video is not available.
Hello, my name is Deyse Hurtado, and I am the Health Service Coordinator here at St. Benedict Center. Welcome to a new season of East Coast Migrant Head Start Project! We are glad that this year we can see many children for onsite services. For those that are returning for this season, the beginning of the season still includes much of what you are all used to.
Each season at enrollment we complete the Health Enrollment process which consists of obtaining health and medical information about each child to determine their health status and develop a plan to ensure the child is healthy and ready to learn. We want to make sure to support each child's growth and school readiness. The Health Enrollment process is used to ensure we have a complete picture of your child's current health status. If your child has a medical condition such as asthma, diabetes, severe allergies, or epilepsy, we want to make sure that we have that information so we can provide a safe environment here at the center.
I am here to ensure children and families have a source of continuous and accessible health care. The children enrolled both onsite and remote services are required by the federal government to have a yearly physical along with immunization record prior to their start day. Throughout the season I will reach out to the families to remind them of upcoming physicals that need to be updated. This gives us information about the child's current health status so we can continue to provide the best care we can for all our children here at the center.
Each onsite child will receive screenings early in the season such as a hearing and a vision screening. In addition, we also have a dentist who comes to the center who will screen your child's teeth and check for any concerns. These screenings are not full exams they are a quick overview to see if there are any immediate concerns that should be addressed.
Thank you again for being part of our East Coast family. I look forward to working with you throughout the season.
Hola, mi nombre es Deyse Hurtado, soy la Coordinadora de Servicios de Salud aquí en Centro de San Benedicto. ¡Bienvenidos a una nueva temporada del Proyecto Head Start Migrante de la Costa Este! Estamos contentos de que este año podamos ver a muchos niños para los servicios aqui en persona. Para aquellos que regresan para esta temporada, el comienzo de la temporada todavía incluye mucho de lo que todos están acostumbrados.
Cada temporada, en el momento de la inscripción, completamos el proceso de inscripción de salud, que consiste en obtener información médica y de salud sobre cada niño para determinar su estado de salud y desarrollar un plan para garantizar que el niño esté sano y listo para aprender. Queremos asegurarnos de apoyar el crecimiento y la preparación escolar de cada niño. El proceso de inscripción médica se utiliza para garantizar que tengamos una imagen completa del estado de salud actual de su hijo/a. Si su hijo/a tiene una condición médica como asma, diabetes, alergias graves o epilepsia, queremos asegurarnos de tener esa información para poder brindar un ambiente seguro aquí en el centro.
Estoy aquí para asegurar que los niños y las familias tengan una fuente de atención médica continua y accesible. El gobierno federal exige que los niños inscritos tanto en el sitio como en los servicios remotos presenten un examen físico anual junto con un registro de vacunación antes del día de inicio. A lo largo de la temporada, me comunicaré con las familias para recordarles los próximos exámenes físicos que deben actualizarse. Esto nos brinda información sobre el estado de salud actual del niño para que podamos continuar brindando la mejor atención posible a todos nuestros niños aquí en el centro.
Cada niño en el centro recibirá exámenes a principios de la temporada, como un examen de la vista y del oído. Además, también tenemos un dentista que viene al centro, que examinará los dientes de su hijo/a y comprobará si tiene alguna inquietud. Estas evaluaciones no son exámenes completos, son una descripción general rápida para ver si hay alguna inquietud inmediata que deba abordarse.
Gracias nuevamente por ser parte de nuestra familia de la Costa Este. Espero trabajar con ustedes durante toda la temporada.
Video can't be displayed
This video is not available.
Hello, my name is Alyssa Kissell and I am the Family Service Coordinator here at St. Benedict Center. Welcome to a new East Coast Migrant Head Start Project season, we are so happy to see so many familiar faces return and welcome some new families as well! We are glad that this year we can see many children in person for on site services, and still welcome some children in our remote services option again. For our returning families, the beginning of the season still includes much of what you are used to, but just as a reminder, and for our new families, I will go over the family assessments and check-ins that I will be doing in the first several weeks and throughout the season.
We are still doing our home visits over the phone or virtually this year. Each season we complete the family needs assessment that gives us an idea of how well you are managing day to day responsibilities, parenting challenges, and other unexpected things that might come up in family life. If there are any concerns or areas of need, we can address them together and work as a team to help you get connected with community resources and succeed. We will also set a family goal that you can work on throughout the season. This will look different for each family because each family is very different! With this information, we will establish a timeline and I will contact you occasionally throughout the season to check in on your family goal process and check in on any concerns that we might have discussed at the beginning of the season. Towards the end of the season, In November, I will also do a final check in to ask how you felt the season went, and if you were able to accomplish the goal you set for yourself, your child and your family. For families who will be leaving us this season to start Kindergarten, this final check in will happen in August. I am also available for any questions throughout the season and will try my best to get you connected with any services that could help!
Our parent meetings and parent education opportunities will still look a little different this year. We are still practicing social distancing and will be conducting our meetings virtually. This season, our staff will be putting together informational videos, like this one, that will address a new topic each month. Occasionally, some of our teaching staff or community members may join our videos to present information on a certain topic. The videos will then be made available for families to watch each month. Handouts will be sent home so they can be used with the parent videos. We hope that this will help us feel more connected this season as we still work to overcome the COVID-19 Pandemic.
Thank you again for being a part of our East Coast family and I look forward to working with you all this season!
Hola, mi nombre es Alyssa Kissell y soy la Coordinadora de Servicios Familiares aquí en St. Benedict Center. ¡Bienvenidos a una nueva temporada del Proyecto Head Start Migrante de la Costa Este, estamos muy felices de ver tantas caras conocidas regresar y dar la bienvenida a algunas familias nuevas también! Nos alegra que este año podamos ver a muchos niños en persona para recibir servicios en el lugar, y aún así recibir a algunos niños en nuestra opción de servicios remotos nuevamente. Para nuestras familias que regresan, el comienzo de la temporada todavía incluye mucho de lo que están acostumbrados, pero solo como un recordatorio, y para nuestras nuevas familias, repasaré las evaluaciones familiares y los controles que haré en las primeras semanas y durante toda la temporada.
Todavía estamos haciendo nuestras visitas domiciliarias por teléfono o virtualmente este año. Cada temporada completamos la evaluación de las necesidades familiares que nos da una idea de qué tan bien está manejando las responsabilidades diarias, los desafíos de la crianza y otras cosas inesperadas que pueden surgir en la vida familiar. Si hay alguna inquietud o áreas de necesidad, podemos abordarlas juntos y trabajar en equipo para ayudarlo a conectarse con los recursos de la comunidad y tener éxito. También estableceremos una meta familiar en la que puede trabajar durante toda la temporada. ¡Esto se verá diferente para cada familia porque cada familia es muy diferente! Con esta información, estableceremos un cronograma y me pondré en contacto con usted ocasionalmente durante la temporada para verificar el proceso de su meta familiar y verificar cualquier inquietud que pudiéramos haber discutido al comienzo de la temporada. Hacia el final de la temporada, en Noviembre, también haré un control final para preguntarle cómo se sintió la temporada y si pudo lograr la meta que se estableció para usted, su hijo y su familia. Para las familias que nos dejarán esta temporada para comenzar el jardín de infantes, este registro final se llevará a cabo en agosto. ¡También estoy disponible para cualquier pregunta durante la temporada y haré todo lo posible para que se conecte con cualquier servicio que pueda ayudar!
Nuestras reuniones de padres y oportunidades de educación para padres seguirán siendo un poco diferentes este año. Seguimos practicando el distanciamiento social y realizaremos nuestras reuniones de forma virtual. Esta temporada, nuestro personal preparará videos informativos, como este, que abordarán un tema nuevo cada mes. Ocasionalmente, algunos miembros de nuestro personal docente o miembros de la comunidad pueden unirse a nuestros videos para presentar información sobre un tema determinado. Los videos estarán disponibles para que las familias los vean cada mes. Se enviarán folletos a casa para que se puedan usar con los videos para padres. Esperamos que esto nos ayude a sentirnos más conectados esta temporada, ya que todavía trabajamos para superar la pandemia de COVID-19.
¡Gracias nuevamente por ser parte de nuestra familia de la Costa Este y espero trabajar con ustedes toda esta temporada!
St. Benedict Center 345 East 9th Street Erie, PA 16506
Monday: 6:30 AM - 5:30 PM
Tuesday: 6:30 AM - 5:30 PM
Wednesday: 6:30 AM - 5:30 PM
Thursday: 6:30 AM - 5:30 PM
Friday: 6:30 AM - 5:30 PM